Sooo this week has been a goodun, I confirmed my place at picture house tattoo in Chippenham and did a lot of fun tattoos.
I haven't got to do many black and grey tattoos since working at electric lady, but this week I managed to do a few. Which is a fun change.
here is an angel I did on Simon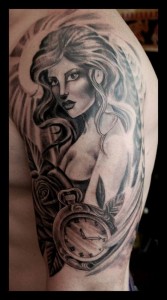 And I made a start on this candle for Liam (it's going to be in full colour eventually though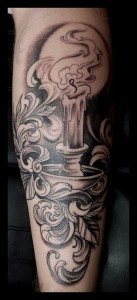 Been looking for houses near the train station in Bristol too…very excited.