Hello everyone! I've been at Southmead Tattoo studio for a couple of months now and I'm having a blast 😀 Met some lovely people and done some fun tattoos!
So I'll start with this little gal, it's Heidi's kitty Dolly! Heidi is a cracking gal and I loved doing this tattoo for her 😀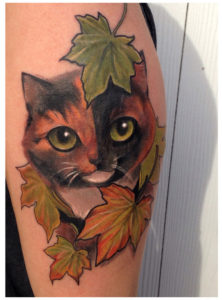 And I also gave Yazz this tattoo to celebrate her Indonesian roots
It's a clouded leopard and hornbill, eventually she's going to be getting the whole leg done!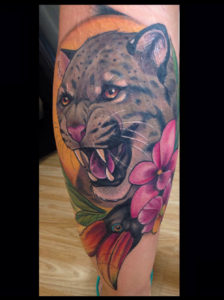 I also got to make this cover up tattoo, tiger lilies with foliage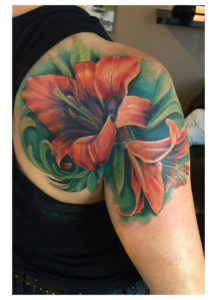 So now just some info. I'm currently booking for Southmead Tattaoo studio in Bristol for the rest of the year. I've got no Saturday appointments left but plenty of weekday space in December.
Email hannahcalavera@hotmail.co.uk for info or if you'd like to book!