Hey everyone!
Another blog post now that I have successfully settled into Oxford life, Jericho Tattoo Emporium is ticking along splendidly and I now have a 15 minute walk to work every day and thats it!
To everyone that didn't know I've been having an awful time driving since the crash and now I'm pretty happy that I don't have to at all.
Anyway, here are some of the new tattoos I've been working on
Here is a terrible ( but sunny) photo of one of Kat's rainbow roses, we have to add some soft black and grey background but then we are done on that and onto her next piece!!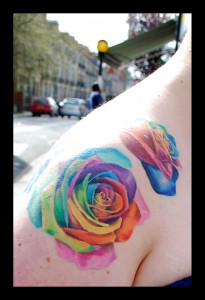 Also here is a quick little anchor banger I did the other day on a lovely lady who I've been tattooing a while (all the way back when I started tattooing in Reading!) she has the most amazing skin to tattoo, all the colours come out so bright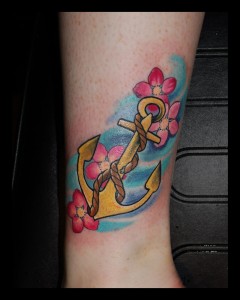 Here is a little lantern I started and finished in one today, great fun to be doing more black and grey now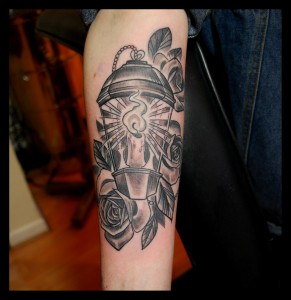 generally though I've been working on huge pieces and not really taking proper photos, and the photos I have been taking are awful!
If you want to catch up with a bit more work check out my Instagram — hannahcalaveratattoo
We also now have a sign in the cowboymod window so hopefully all you lovely folk booked in can find us a bit easier!