Hey everyone, I'm finally back from my looong few months of guest spots. No more now until after I get back from Singapore in March! I will be fulltime at Black Rabbit in Newbury, Berkshire from now until further notice! That means I get to tattoo you Reading and Newbury folks again!
I tattooed the wonderful Kitty Kotori a few months back with a picture of her cute dog Boo! This was so fun to tattoo, and we got it done in 4 hours because she sat so well!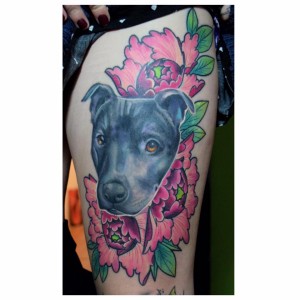 And here are some pics of the Scottish fold Kitty I got to tattoo on Sidonie at my guest spot in Daventry at Nevermore
Really enjoyed making the colour palette for this one, and would love to do more along these lines.
Here is a work in progress that I also really loved doing, can't really go wrong with an arctic fox tattoo though right? This is very much a cute animal tattoo blog post!
Nor can you go wrong with a wolf! Well…I don't think you can anyway- I started this wolf sleeve up in my guest spot at Blue Cardinal in Manchester. I really did have a blast there with Beau!
I got to start this Wicked tattoo as well!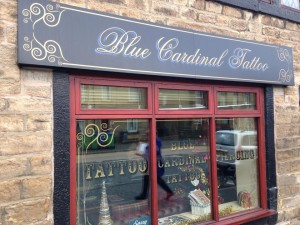 Here is a lady I got to do at my guest spot in Birmingham at Sweet Life Gallery
This really was a special guest spot, I loved working with Leah and Craven and hopefully will be heading back up there after my holiday in March!
So a little info- I'm currently booking for January, February and March up until my holiday, if you'd like a spot please email hannahcalavera@hotmail.co.uk
Thankyou!
Hannah
x