Hey everyone, hope you like the updated site! I wanted to have one that I could update more easily, maybe add a shop to and just keep the blog going.
I absolutely love working in Picture house tattoo studio, all the gals there are not only amazingly talented, but funny and great to work with too. I think that has reflected in my work since starting there as well, less stress and a nicer working environment=more time to focus on tattooing! art and just generally being happier.
Did my first ever (semi) realistic pet portrait on Chris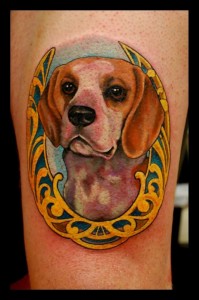 Which was a lot of fun, I want to do more of those for definite.
I haven't got many new finished tattoos to post up as unfortunately I've been off for two weeks with whiplash after a car crash. Not a great thing for a tattooist to get with the neck and back ache etc!
At least I've been making the most of my time off (zonked on painkillers I might add) by getting some lady based artwork started for prints!
Here are a few sneak peeks, but not letting you see the finished articles Until they are all ready!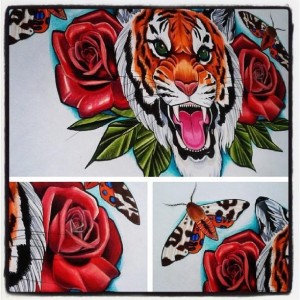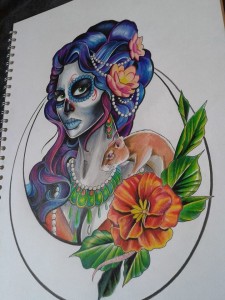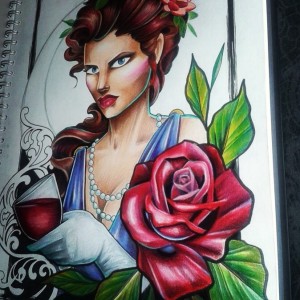 Aaand in other news I will be getting my car back tomorrow and back at work, fighting fit on Thursday. I managed to go out for a few drinks (probably shouldn't have with the painkillers and all but I couldn't miss another outing down to bad luck)
Here is a picture of us all looking very…ahem, glamorous before we headed off to Swindon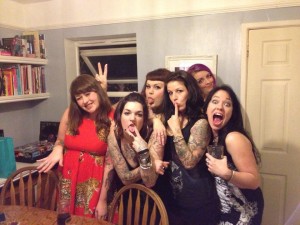 That is all for now lovely people.
Soon!
Hannah
X