Well, seeing as things are pretty busy at the moment I've only signed up to do two conventions next year. The Tattoo Tea Party in Manchester on the last weekend in Feb.

I'm already booked on the Saturday/Sunday but still have a full day on the Friday, love to do a full day but I'm open to a few littler pieces too 🙂
The next one is the Cardiff Tattoo and Toy convention in July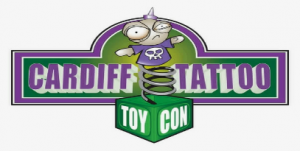 Which I signed up for at the end of the con this year as I had such a good time. No bookings for this yet apart from Lori, but I'd like to do a couple of film-themed pieces. Will be doing some movie flash if I can't get booked up though so walk-ups may very well be welcome!
Now if anyone from far and wide would like me to come to a convention near them nearer the end of the year I might be open to sign up with Helen so do feel free to send me a message and I'll see what I can do!
And remember- if you have any questions regarding booking please read the FAQs and email me
Thanks everyone 😀
Hannah
xx