Aaaah it's been a busy few months! I've been tattooing lots, exploring Jericho and I've even had some time off.
Here is a little frog tattoo I did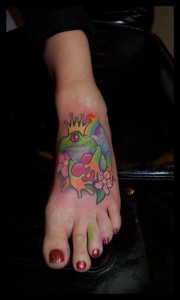 A few weeks ago I got to do some more on Matt's Koi sleeve, he is a badass at getting tattooed and we've completed most of a colour sleeve in three full day sessions



Got to start this black and grey owl tattoo too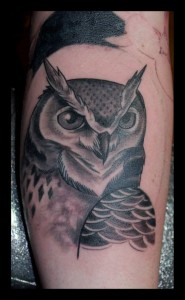 Then a tattoo on my friend Helen, who is a fellow Oxford tattoo artist, she wanted a pinup based on the ugly duckling story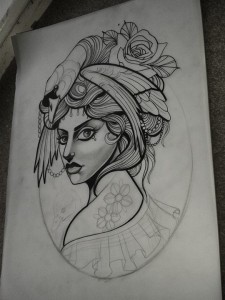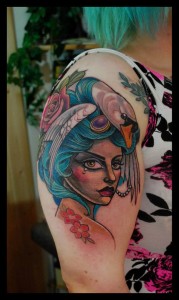 It's really fun being a tattooist! Hard work but fun.
Then I got to make this little cat tattoo on a lovely lady who traveled to Oxford all the way from Kent

Oh so some nice news too my good friend and very talented tattoo artist Luke Whitehurst is coming to do a guest spot in Oxford from wednesday August 13th till saturday 16th

He does amazing traditional style tattoos and some of the best script I've seen so if you'd like to book a tattoo with him on these dates and avoid the drive to Harrogate email him 😀
We also have some exciting changes coming up soon and may have some new, more permanent faces joining the Jericho Tattoo Emporium team.
Also, I've now added our aftercare advice to the website so I can avoid printing ten treesworth of aftercare sheets every week! Trying to do my bit for the environment, also it'll be easier for you guys to just hop to the website whenever you need reminding.
thanks for reading!
Hannah
xx