Hey everyone, long time no update- I've been a wee bit busy with all the travelling from Oxford! First update is that I now have a Travel section on my site for guest spots and convention news. Second is that I have settled into the new routine and am having fun in Newbury at Black rabbit once again! As well as starting at Arkham in Kidlington, which is a lovely, chilled out little studio.
So since the last update I went on a portrait painting course in Cornwall. Here are some of the paintings I've done, the rest can be found in my gallery.
Then a week later I travelled to Kerala for a well deserved break. I had an amazing time, by far one of the best places I've ever been. I came back uber relaxed after all the stress and incredibly inspired.
So, even with the post holiday blues I got stuck straight back into work feeling better than ever! I finished off Jessie's peacock finally.
And did this cute little fella, covering up some old kanji. I'm loving pissed off looking owls at the moment!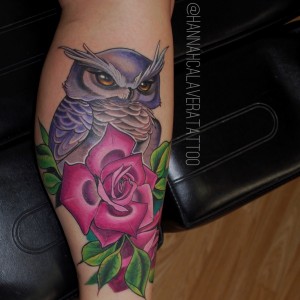 I made this WW2 bear for Alan, complete with trench knife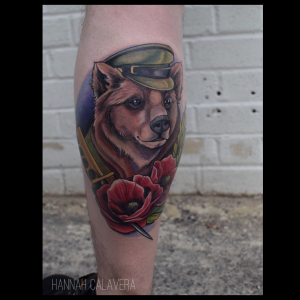 and also made this goat on Norm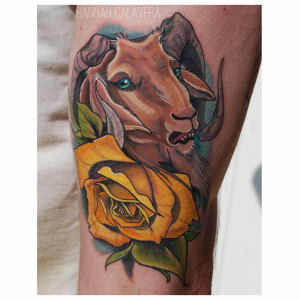 I just bought a new camera too so hopefully I will be putting out much better photos of my work. After chatting to Jess I realised I need to put as much effort into taking photos as I do creating the tattoos otherwise the photographs won't do them justice.
Thanks for looking guys
xx