Hey guys! So I haven't been updating my social media enough because I've developed a bit of anxiety about my shitty photos of good tattoos….Now I know that everyone says their photos are terrible but mine have really taken the cake.
One such example of this- I only remembered to take a photo of Ash's back tattoo AFTER I'd applied the Dermalize dressing. However, his Geisha tattoo is coming along nicely!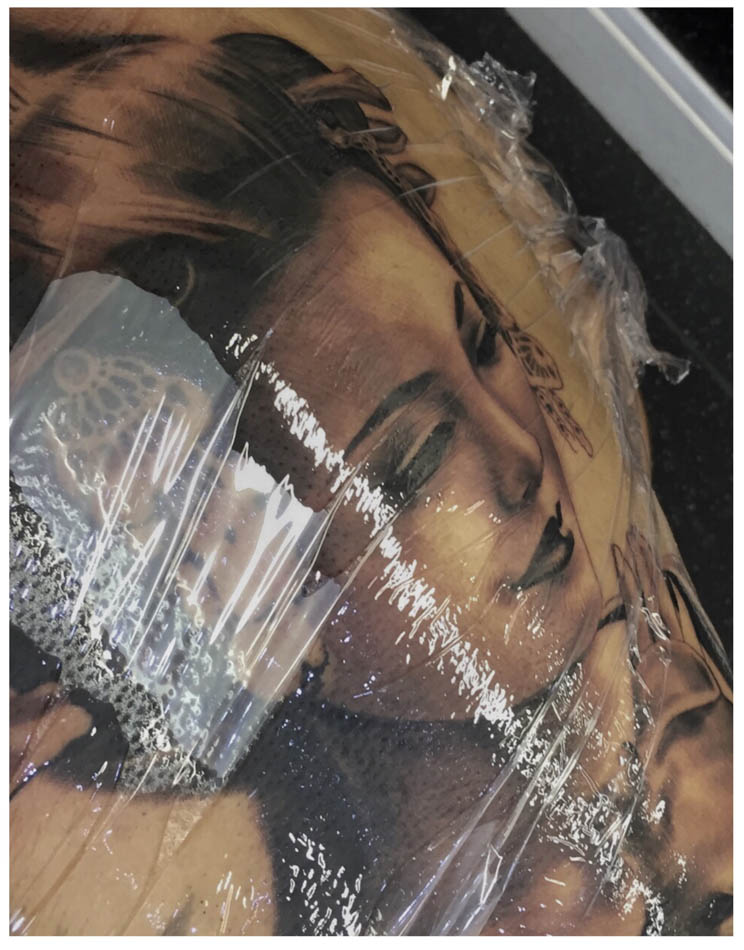 So I also got an in progress shot of Nef's Foxy sleeve tattoo. Blood and all, in fluorescent lighting! I'll just pretend it's "arty"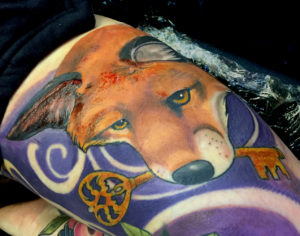 Here is a photo of Moses the cat on his lovely owner Vicky. Half in direct sunlight and half not!
Here is a photo of an owl tattoo I was super pleased with, of course the photo is out of photo and taken in lighting that makes the purple look all grey!
There are some glorious examples of my derpy photo skills, and if any of my lovely clients want to send me some healed shots I would be eternally grateful!
Still booking for November/ December at Southmead tattoo studio in Bristol. Email hannahcalavera@hotmail.co.uk if you'd like to book in!
xx